Recent times have been turbulent enough – lockdowns in 2020 and a booming luxury property market on the Costa del Sol in 2021. Here's a look at what the near future has in stall for us.
In a little more than a decade we have had the impact of a financial crisis and the Covid-pandemic, but the Costa del Sol's property market always comes out on top again. This holds true also when looking further back into the past, and when one analyses the reason for this remarkable ability to bounce back from what are mostly global situations, the clear conclusion is that it is this region's quality of life that gives it true and enduring desirability. In other words, the Costa del Sol and Marbella in particular have something to offer that doesn't diminish in value, but appears very much to grow with each passing year – and crisis.
Characteristics of our times – or, Demand
 The Costa del Sol's property market had been in solid recovery growth mode for several years, driven by strong demand for newly-built modern villas and apartments, when the Covid-crisis arrived in the spring of 2020. What followed was not caused by a financial or macroeconomic crisis, nor was there any lack of demand, but rather an enforced closure of the economy and travel routes that directly affected the market. Not only were sectors such as tourism, hospitality and retail strongly affected by these closures, but while online enquiries for Costa del Sol property soared virtually no-one was in a position to travel for property viewings or completion at the notary.
The result was a significant drop in business, but while most of us expected a strong recovery in 2021, the actual force of demand, especially in the mid to upper segments of the Costa del Sol property market, set new records. This points to the undiminished demand for this region mentioned above, but was also the product of:
The release of unsatisfied demand from 2020
The Covid confinement experience – causing many to want to take the leap and opt for lifestyle-driven choices such as buying a property in Marbella
The rapid growth of remote working
Trends seen before were therefore accelerated in the past two years, and they have also resulted in not just strong renewed tourism and property growth on the Costa del Sol, but also a series of new trends, such as:
A growing number of buyers are 30s to 50s families, often with school-age children
This has impacted not only schools and overall services as the year-round population grows, but it is also gradually changing the kind of properties now most in demand:
A relative shift from apartments to villas – and from holiday homes to permanent or semi-permanent residences, with the accompanying focus on quality, technology and comfort
A desire for work, leisure, workout and garden spaces
A clear preference for modern and new-built homes, but as these are now scarce, greater acceptance of off-plan buying and delivery times
Renovated and modernised properties in good locations are also popular
Limited stock in Marbella is drawing buyers to newly upcoming areas in Benahavis, Estepona, Marbella East and Mijas Costa
Most activity is €500k up for apartments and €1 million up to €15 million for villas, with the epicentre around €3-€6 million.
As part of the above, as well as the growth of the Malaga Tech Park, there is a greater presence of young professionals and entrepreneurs, many of which earn their money abroad but add further support to growing services such as co-working centres, gyms, leisure/hospitality services, etc. A modern/Scandinavian and also more urban style is evolving alongside contemporary Mediterranean ones, reflecting the latest transition characterising the evolution of the greater Marbella area.
Characteristics of our Market – or, Supply
 Demand is resilient, and strongest for the following areas:
Golden Mile
Nueva Andalucía
Sierra Blanca
Marbella East
New Golden Mile-Estepona
As there is little supply in this area, with the exception of Marbella East and the New Golden Mile, buyers are also looking for modern homes in Mijas Costa, Ojén, Benahavis and west of Estepona, where much new development is currently concentrated. The competition for top properties in top locations is driving prices up to new heights in areas such as Puente Romano (Golden Mile), where m2 values of €20.000 are not uncommon. On the New Golden Mile and the beachside area just east of Estepona, by comparison, they have risen from €5.000/m2 up to €10.000 and beyond in a relatively short period of time, especially modern or fully renovated properties.
In general, the appetite for resale properties is not as big, but good resales, especially in attractive locations, are still in demand, especially if they are easy to modernise/renovate, but the price must be realistic and reflect the cost of this. New projects are being developed, but they can't keep up with demand, so owners of resale homes can sell well if they price and present the property in keeping with market trends.
Puerto Banús – Sales and Rentals
 As our colleagues and clients know, our personal areas of expertise are Puerto Banús and the New Golden Mile-Estepona East. Where the New Golden Mile is largely a new-product market that has grown with the strong demand for longer-term residences, Puerto Banús continues to be largely a second home market, and due to lack of space consists primarily of resale apartments and penthouses. When renovated, they still command excellent prices, and potentially good ROI for owners – particularly in complexes such as Los Granados and Playas del Duque, Las Gaviotas, Medina Garden, Andalucia del Mar, etc.  which offer space, large gardens and green zones, as well as greater privacy and tranquillity while being walking distance to the port and shops.
However, it is important to note that those owners of Puerto Banús properties who wish to sell a property as yet unrenovated should be realistic about their asking price. In other words, it should be able to accommodate the costs of renovation, redecorating and upgrading. Properties that are overpriced and also not marketed in a professional way can remain on the market for years.
Another market to bear in mind for the profitability it offers is the prime rental market. As a result of this demand, our company made an important commitment launching a new division with its own brand in Playa del Duque (Puerto Banús): www.banusrentals.com
Our property management company  www.banusrentals.com offers the owner of a property in Puerto Banús and its area of ​​influence, a human team highly experienced in hotel management, which together with our services and tools, allow maximum profitability without any type of risk and concerns, so you can relax and focus on other areas of your life, giving you peace of mind that your home is in good hands.
Maximum annual occupancy
More than 30 digital platforms
Golf tour that guarantees high occupancy in low season
Reservations and revenue department
Check-in/out and 24h support service
Advice on reform and decoration
Modernizing a home and booking Banus Rentals management services can be an excellent decision if you want to earn passive income for a few years while you enjoy your home on vacation, or if you want to add value to it before putting it up for sale in 2 or 3 years. Selling a modernized and managed home with an income of more than €25,000/€30,000 net per year is an attraction that many buyers take into consideration.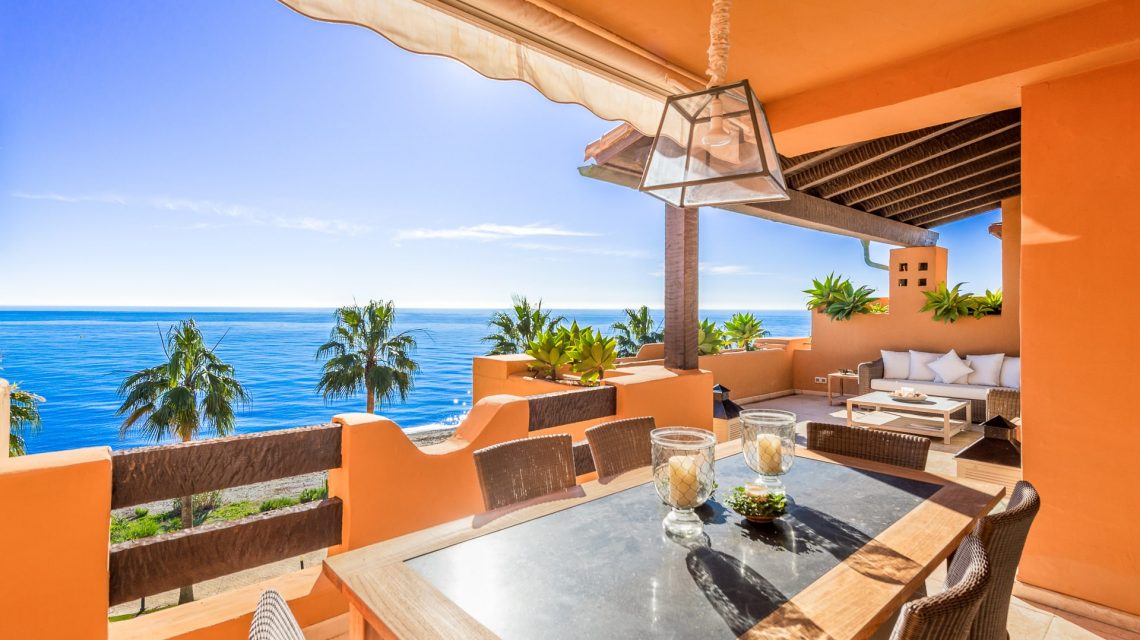 The factors that most favor the rental market in Puerto Banús are:
An increase in the demand for apartments or villas to enjoy the holidays since the appearance of Covid-19
A longer season: 2021 had a record autumn in terms of tourist stays in Marbella, even surpassing the years before the pandemic.
Professionally managed vacation rentals offer returns that exceed long-term rentals by 25% and without risk of non-payment.
The homes in Puerto Banús, located close to all services, are highly demanded by golf tourism that normally travels to our area in the low season.
Returns that exceed 5% of the value of your property when banks offer returns when banks offer returns of less than 0.5%.
Prospects
Marbella and the Costa del Sol are thriving because this remains a great area not just in lifestyle terms, but also in terms of cost of living and investment. Prices have risen in recent years, but there is no property bubble right now, and both properties and goods/services are below the levels seen in most of the countries buyers are coming from. Other favourable factors include:
Low interest rates – even though most current buyers have the cash, many are opting for 50% loans
Large-scale investment – such as that of a series of luxurious resort hotels like the new Four Seasons near Río Real – add confidence and value to the market
In times of uncertainty and low stock market performance, property is an attractive alternative asset class
Marbella is an increasingly globally recognised luxury lifestyle destination
The growing desirability of Marbella's quality of life makes it an increasingly attractive investment
Of the potentially negative factors, most but not all are more global and therefore generic in nature:
Inflation, though here too good property is a good hedge
Geopolitical instability is another two-sided coin, creating global reverberations but actually emphasising the peace and security of this region
Global debt and potential about the money markets, or indeed fears of a pandemic return
More local in nature is the need for an effective new PGOU and updated/expanded infrastructure, included roads/parking, that can deal with a growing Marbella and Costa del Sol
As we write this report, war has broken out in the Ukraine. Quite apart from the outcome of the conflict it is very hard to tell what kind of impact it will have on the local property market.
Summarised
 The Costa del Sol property market surpassed all expectations in 2021, and seems set to do the same this year, based upon unchanged levels of enquiries and transactions so far. There is such strong demand especially for modern homes that it outstrips current supply, with limited stock perhaps being the greatest 'problem' this year. It will push prices up, but so far such rises are sustainable and there are no signs of a bubble, at least not yet.
New areas are becoming fashionable, driven by space, new stock, good value for money and, especially in the case of Benahavis and Estepona, well-functioning town halls that are doing much to enhance infrastructure and amenities, beautify town centres, add attractive beachside promenades and work with investors. This is spreading the growth rather than concentrating it, and this has to be a good thing, though Marbella remains the jewel in the crown.
Some things never change!
Please feel free to contact us for more market information, home rentals advice, or an accurate evaluation if you're looking to sell your property:
Banus Property (Sales): +34 951 307 567  |  info@banusproperty.com | www.banusproperty.com
Banus Rentals: +34 951 17 16 77 | 636 91 69 17 | gestion@banusrentals.com | www.banusrentals.com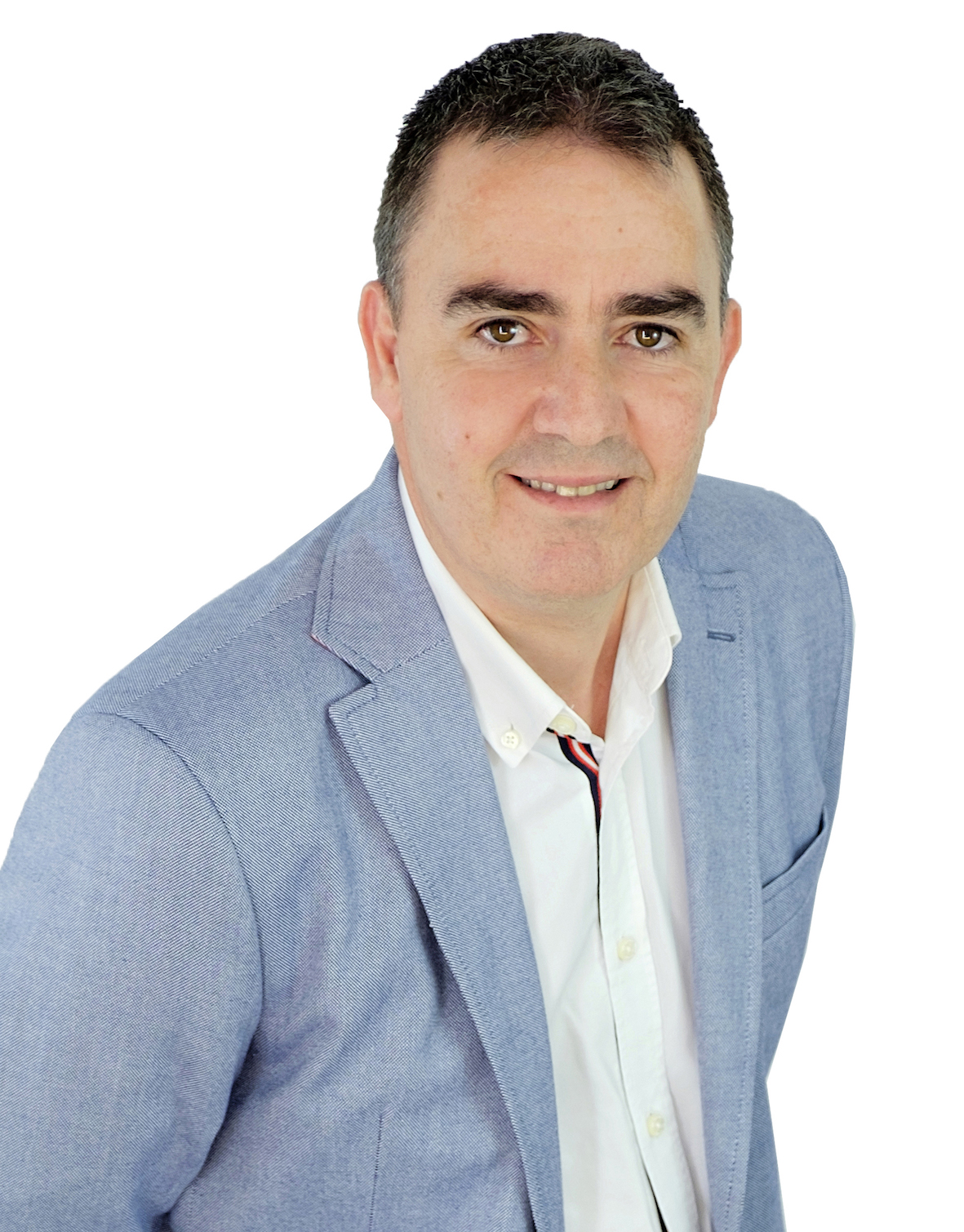 Jesús García
Specialist in Luxury Properties in Puerto Banus- Estepona

☎️ (+34) 951 30 75 67 – (+34) 676 423 220
📧 info@banusproperty.com
🖥️ www.banusproperty.com