Do you have a second home in Puerto Banús that you don't use? Does your holiday home only cost you money? At a time of strong demand for housing, renting out your property is a great way to monetise your investment in Marbella.
However, there are common fears regarding letting that may hold homeowners back from renting their Puerto Banús Property.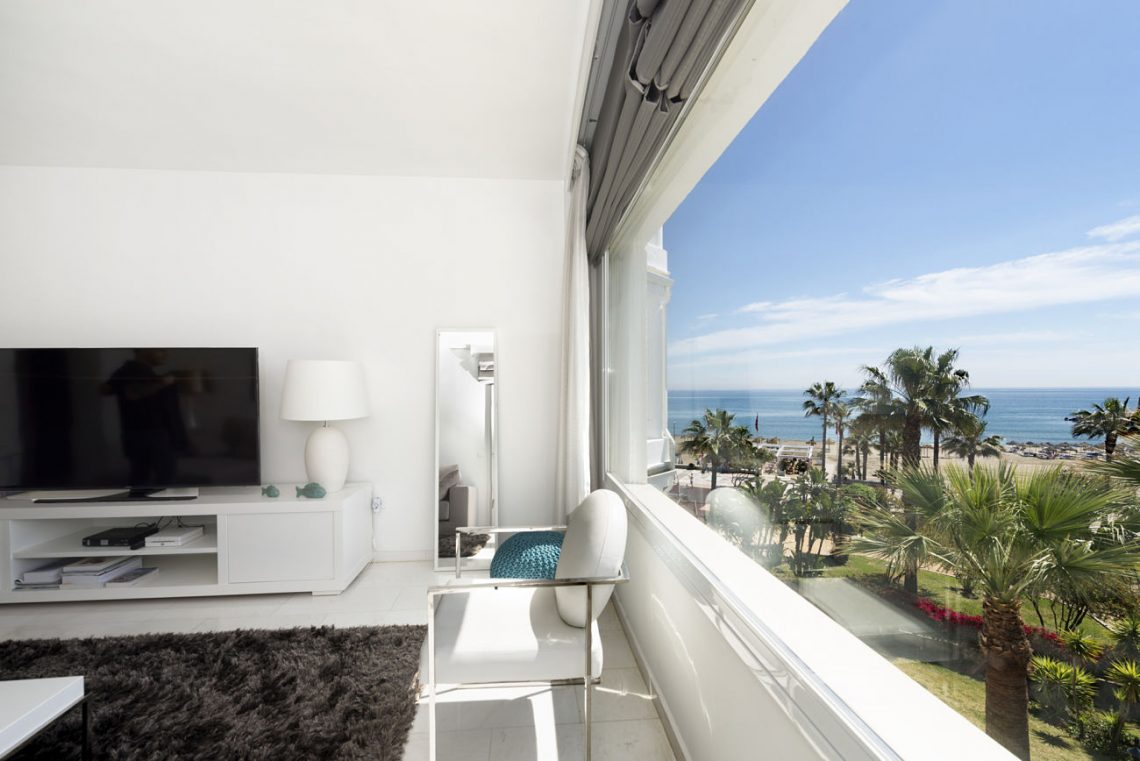 Fear 1: Non-payment of rent
During the economic crisis, tenants falling behind on rent was a common problem in the real estate sector. Although in Puerto Banús this was not so much of a problem, it nevertheless did diminish the confidence of owners who decide to put their house up for rent.
If rental income is obtained purely as an investment the effect is not as great, but the crisis especially hurt those owners who used rental income as a way to pay their mortgage.
Our rentals department in Puerto Banús offers an inexpensive credit study of any prospective tenant before closing a rental agreement. In this way, owners have the confidence and assurance that at the beginning of each month, they will receive the rental payment for their Puerto Banús property.
Make use of our holiday rental service in Marbella and Puerto Banús with full confidence.
Fear 2: Damage to the accommodation
Finding the right tenant is not an easy task and the short time you spend with them is not enough to be sure that they will take care of your property as if it was their own.
The real estate professionals from Banus Property have experience and time to properly vet prospective tenants, which assures owners who entrust their apartment to rent in Puerto Banús with our holiday rentals department that the right people are found.
Of course, there is the normal wear and tear from everyday use, so at Banus Property we always recommend that our clients include a full inventory in the rental contract of the furniture and elements that are part of the home, and a report of the current condition.
This means that at the end of the contract everything can be verified independently and unequivocally to ensure that the home meets the owner's requirements. A clause to that effect in the contract is a security measure for owners.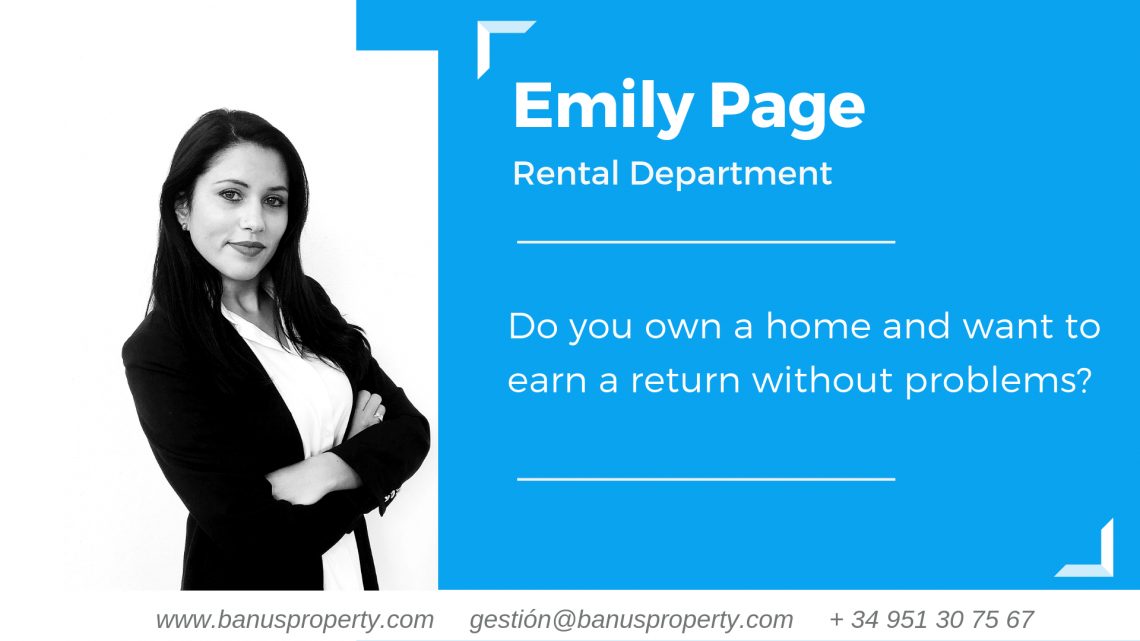 Fear 3: Real number of guests in the property
It is estimated that almost 10% of rentals in Spain do not respect the maximum number of inhabitants per rented home, there are rented homes in which the contract is signed with a single tenant and where more people of the maximum capacity can stay. admitted.
If you live overseas and only use your Puerto Banús property a little, renting it out is a way of maintaining it in good condition and avoiding unexpected eventualities.
Make an appointment with Emily Page now to discuss your requirements
📍Avda. Playas del Duque Local 1B Puerto Banús – Marbella
☎️ (+34) 951 30 75 67 – (+34) 676 423 220
📧 info@banusproperty.com
🖥️ www.banusproperty.com