Following the success of the Senior Masters at the Puente Romano's splendid courts, Marbella made a successful bid to host the first round of matches between the teams from Spain and GB at the Puente Romano.
Marbella's proposal argued that the town offers the best climate for an outdoor match in February, and that there is more than sufficient accommodation available locally to cater for an influx of visitors. It is also well situated for international travellers with the airport being only a 40-minute drive from the town.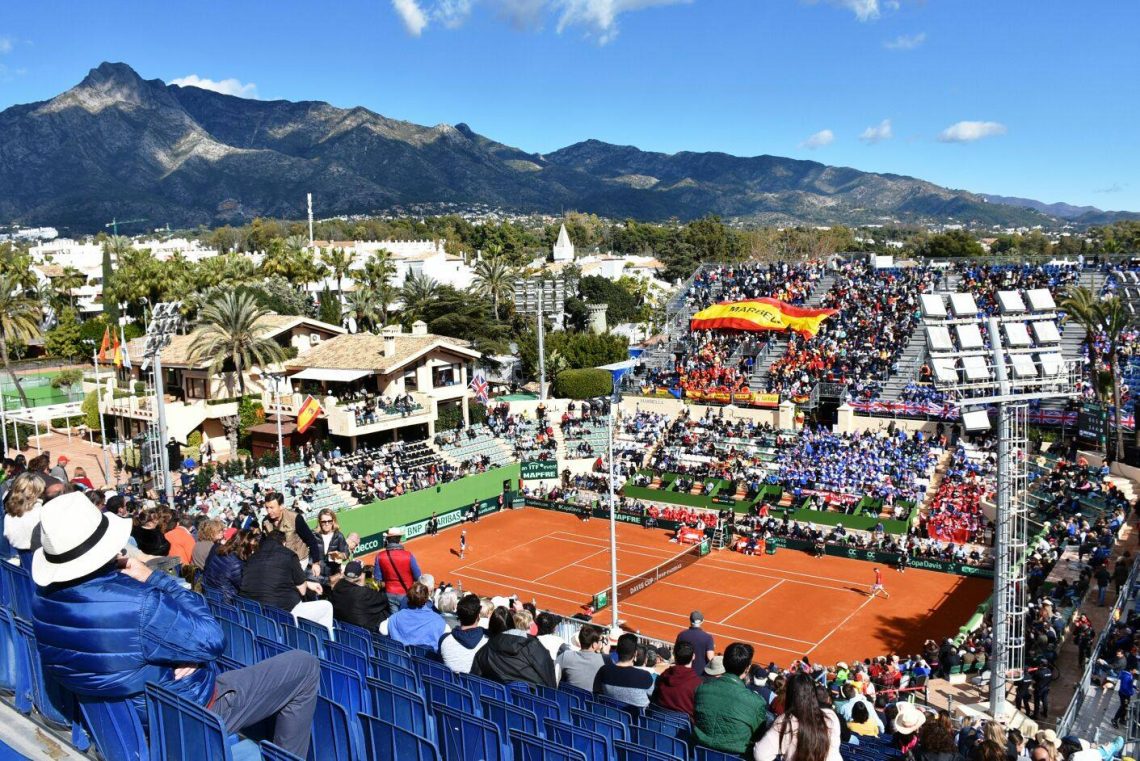 Marbella beat off Granada to win the event, which is a great accolade for the town. The Spanish Royal Tennis Federation held a meeting in Zaragoza to vote on the venue and then consulted with Sergi Bruguera, captain of the Spanish team, about the wishes of the players. The result was a resounding win for the Costa del Sol.
The Puente Romano has hosted the Davis Cup before, when Spain played Mexico in 1989. It is said that the clay courts favour the Spanish team's playing style, and the players are said to enjoy playing in Marbella's mild winter climate too.
The Puente Romano was building extra stands to accommodate the tennis fans attending this prestigious sporting event. The plans extended the number of seats to 8,500 and there were TV commentary boxes and VIP areas, as well as media and IT zones.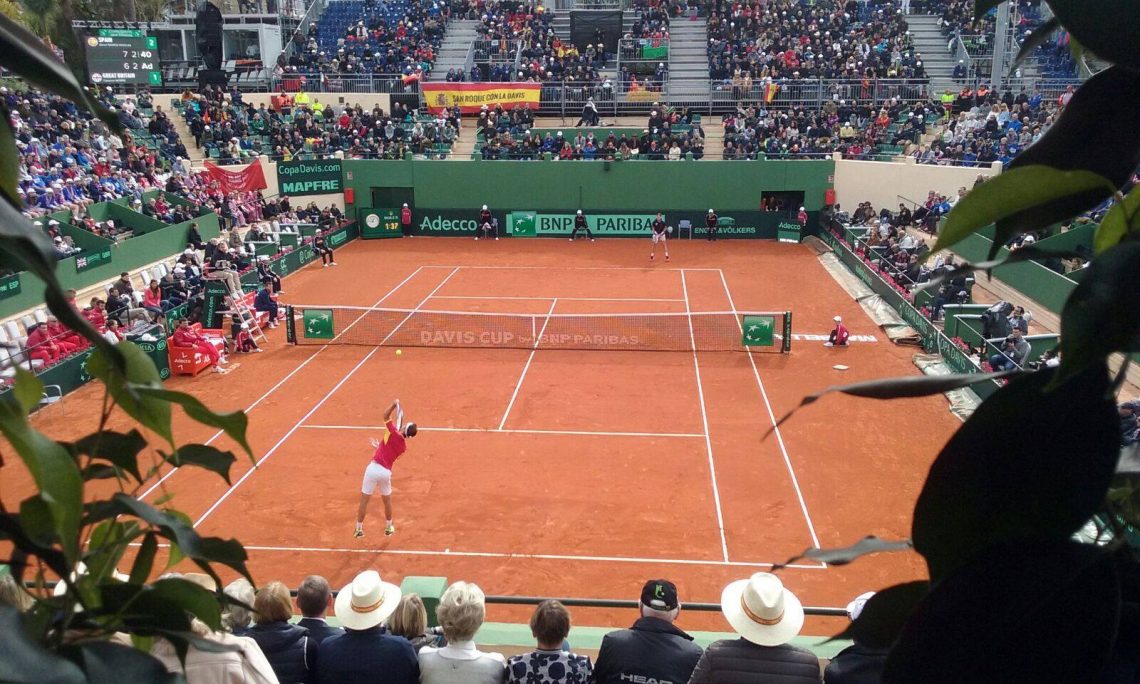 There were also two access routes to the stadium, plus a free bus transfer service, with many more promotional activities supporting the event, including an Internet campaign, a tennis clinic for children and the gift of 1,000 commemorative t-shirts for the first people who bought tickets.
Contact us for more information about living and owning property in Marbella.